Diversification
Farm diversification ideas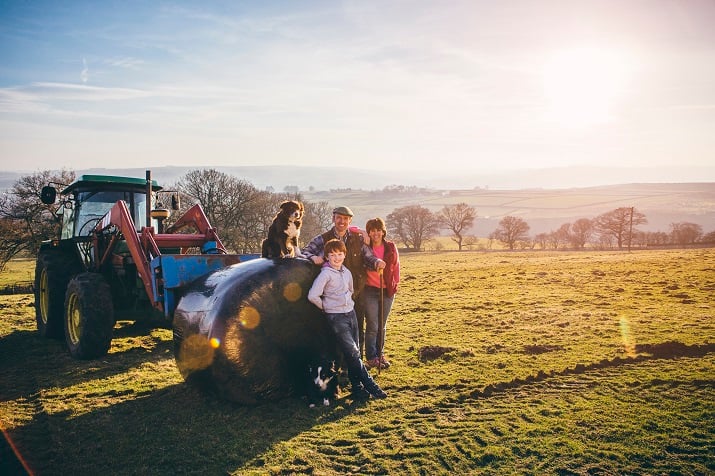 Are you wondering if now is the right time to diversify your farm and how exactly to do it?
As supporters of the farming industry for 110 years, we're here to help you plan your farm diversification and figure out which steps are right for you.
What is farm diversification?
In a nutshell, farm diversification is an effort to boost income and ensure farms are functioning sustainably. Many farmers are choosing to diversify their farm to spread risks and create diverse revenue streams through innovative and somewhat unexpected ideas. And over time, these diversifications are becoming more and more popular.
Why are farmers having to diversify?
So why exactly are farms diversifying? As financial pressures and uncertainty grows for farmers, there's never been a more important time to explore options and opportunities. Whether that's growing existing products or cultivating new strategies, there are many farm diversification ideas being uncovered.
As well as benefiting their own businesses and families, farm diversification can also play a part in helping communities and local people. As some farmers are stretching out into non-agricultural ideas, doors are opening for extra staff and workers with specialities and skills that farmers and their families don't possess.
However, as every farm and business is different, there are a few things to consider before diversifying your farm.
Top 5 farm diversification ideas
From agricultural to non-agricultural farm diversification ideas, there are many farm diversification examples. As part of our Farm Handover Guide, we interviewed 1,654 farmers and 33%* of those said they had already diversified their farms. 
With this in mind, we've put together farm diversification ideas for farmers sharing the same school of thought.
1. Set up a local farm shop
One of the simplest, most common ways to diversify your farm is by setting up a farm shop selling your local produce.
Most farms already possess all the ingredients to run a successful farm shop - fresh produce on tap, authenticity and often well-established within the community. Not only can this increase revenue and make more of your existing products, but can also create jobs within the local community as well as cross-selling opportunities with other businesses and charities.
2. Rent your space for storage
Does your farm have unused buildings? These are just the ticket for diversifying your farm and increasing your income as they can be rented out as storage.
From local sports teams requiring extra room, to local businesses needing a space seasonally, making use of unused barns and buildings can benefit the local community as well as your farm.
3. Start a B'n'B
Potentially one of the most financially impactful farm diversification ideas, renting out accommodation on your farm can be a great source of income.
It isn't always necessary to build new accommodation, as existing spare rooms or annexes on your farm can suffice if in good condition. Sites like Airbnb are ideal for advertising your accommodation.
However, this farm diversification idea entirely depends on how much money you're willing to invest before diversifying. If your building needs work and repairing, this may not be the best route to take. But there is a lot of income to be made from this idea, which can make it worth the while.
For those hoping to step into the B'n'B space, this can also be a great opportunity to boost the local economy by sending tourists to other local businesses and creating relationships with them.
4. Experiment with new off-shoots
If there are some spaces within livestock and crops that you haven't ventured into, this could be the perfect opportunity to do so.
By keeping up with customer demand and broadening your offering, you'll not only retain existing custom but gain fresh, new custom too. Future-proofing your business is just the kind of farm diversification that works.
5. Glamping and camping
For farmers with land and space, offering glamping and camping to the general public is a great way to diversify your farm.
Adding facilities for glamping like shower blocks, electricity and drinking water will enable you to charge more for guests looking to stay on your land, as well as offering a longer-term diversification solution. For those considering camping and glamping, be sure to contact your local authority to check planning permission and licenses.
So, thinking of diversifying your farm?
Get in touch with our team if you want to know more about diversifying your farm. And read how to avoid common diversification pitfalls.
*NFU Mutual Voice of the Farmer research, June 2022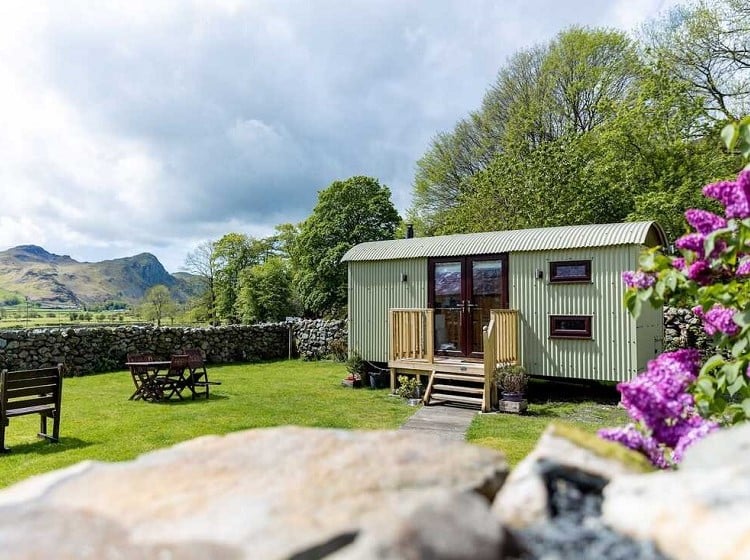 Many roads to diversification success
With over 110 years supporting the farming community we've seen a lot of change, so we understand the importance of diversification to the farming industry.
Our farm diversification articles feature the latest trends, insights and case studies to help UK farmers explore opportunities for the future.