Farm Insurance
Glamping diversification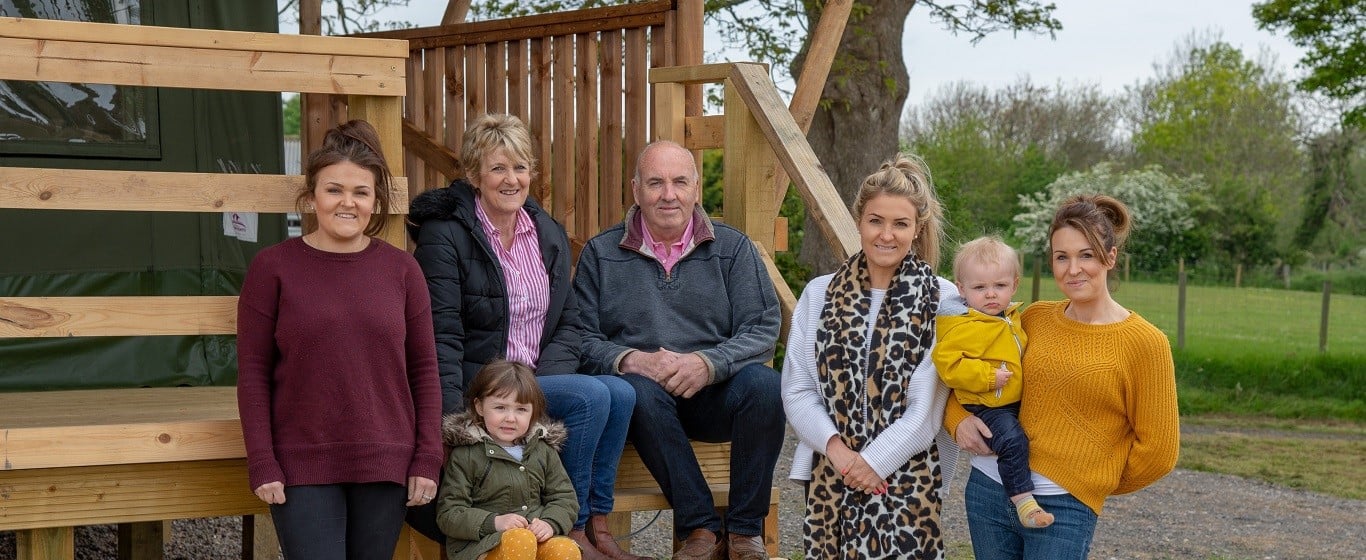 Andrew Jones and his family - wife Jenny and daughters Vicky, Gemma and Larissa - haven't looked back since deciding to scale back their dairy farm on the North Welsh border and launch a glamping business, Rackery Retreat.
Before starting on their new venture, Andrew and his family checked their insurance details to ensure their diversification plans were covered. With the right cover in plage, the family set upon making this big change back in 2018, as a way of lightening the load after Andrew was diagnosed with Parkinson's disease.
He says: "My health was stopping me dairy farming as well as I had done before. We sold our dairy herd and launched the glamping operation in the same week". He adds: "It was a stressful week. But it panned out well in the end."
That's perhaps an understatement for a business that won Diversification of the Year (small to medium) category at the British Farming Awards 2020, winning praise for a great team effort and having achieved so much in a short period of time.
A boutique choice
Guests at Rackery Retreat can choose from three fully equipped safari tents with built in kitchens, bathrooms and luxury private hot tubs. 
The family knew that a small, boutique glamping offering was the right choice for their farm.
Andrew explains: "We knew exactly what we wanted to achieve from the start. We didn't want a massive campsite that would turn the farm into a train station." 
One key ingredient for Rackery Retreat's success has been social media. Gemma and Larissa have run a hugely successfully social media campaign to promote the site, all while holding down full-time jobs. At the heart of the strategy has been the use of social media influencers - people with strong followings on platforms such as Instagram who stay in one of the tents and then strongly advocate it to others. 
As a result of this strategy, most guests find out about the glamping site through social media.
Andrew says: "People say we've got fantastic views and a lovely location, but you don't know that until you get there. That's largely thanks to social media."
The success of the glamping operation, and experience with the public being on the farm, has given the family confidence to diversify further. They plan to launch a farm shop as well as a vending machine which will sell milk from a dairy herd that Andrew and Jenny's daughter and son-in-law, Vicky and Dave Matthews, now run on the farm.
Andrew's message for other farmers is: "Don't let your health dictate what you can achieve - be positive and change your future. Decide what you want to do and go for it".
To find out how we can help with your diversification journey, contact your local agency office.