Morpeth agency support Morpeth Point to Point

NFU Mutual Morpeth office were proud to once again support Morpeth Point to Point recently. Our sponsorship of the last fence proved a great photo opportunity as seen here. Lots of thrills and not so many spills. A great family day out in Northumberland – shame the odds were against us with the bookmakers but the delicious refreshments made up for it.
Morpeth agency sponsor local rugby team shirts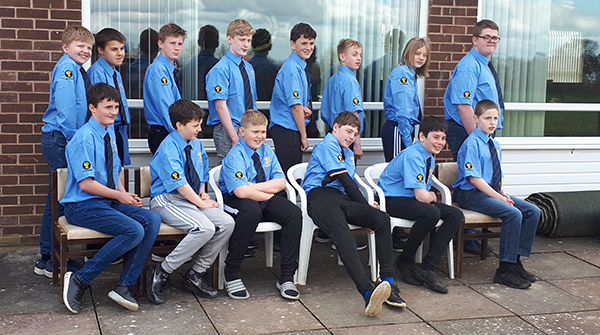 Thanks to NFU Mutual Morpeth, NFU Mutual Community Fund and Hubbway, a local U14 Rugby team have got new post match shirts to look the part.
The boys recently went on tour to Keswick and following their final match of the tour they were presented with the shirts from NFU Mutual Agent Jayne Watson, who has a son that plays in the team. Jayne explained that now the boys are of an age where they appreciate their strong links to the club and so are proud to button up their new shirts.
They were also presented with club ties and given a lesson in to "how to tie a tie" by their coach.