NFU Mutual Perth agency Agency Giving Fund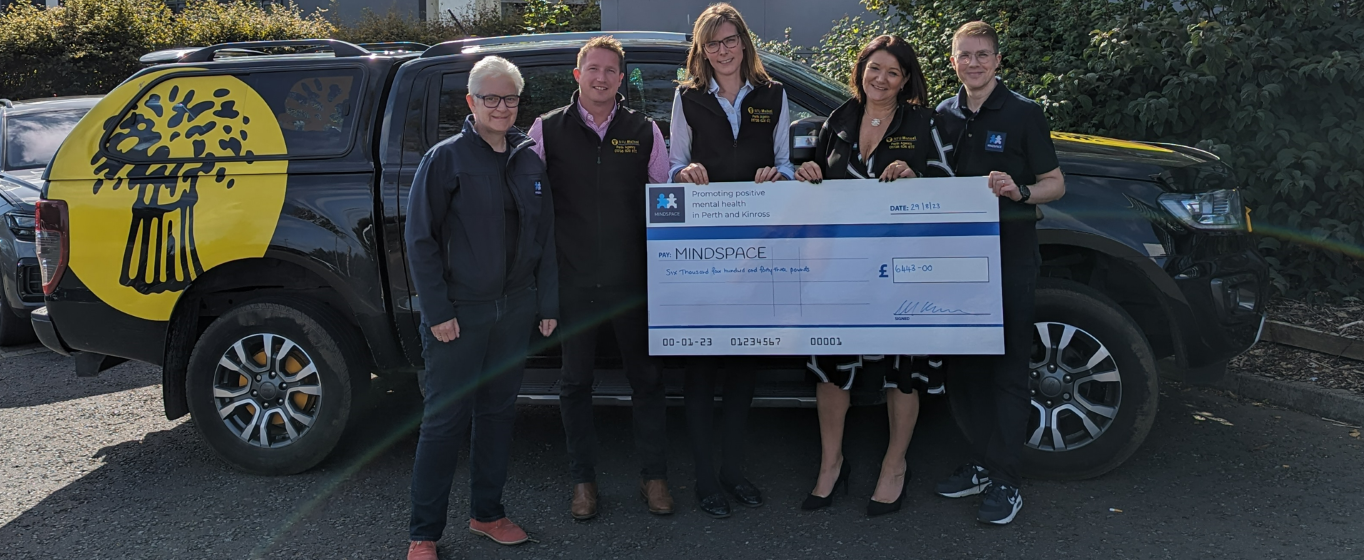 NFU Mutual Perth agency is proud to support Mindspace.
NFU Mutual Perth agency recently nominated local charity Mindspace, to receive a donation of £6,443 from NFU Mutual's national £1.92 million 'Agency Giving Fund'. The Fund forms part of NFU Mutual's pledge to support charities during 2023.
Our agency put forward Mindspace to receive this support, to help deliver their important work.
This donation to Mindspace will go towards the young people's recovery college – a service that provides group courses for young people between 8 and 18 years of age to learn tools and techniques to help them manage their mental health and meet with other young people to share experiences and make connections. The donation will also support the hire of an additional staff member for one year to meet demand from schools and other organisations to provide more groups.
To find out more, please visit: nfumutual.co.uk/the-nfu-mutual-agency-giving-fund
Margaret Hebbourn, Senior Agent from NFU Mutual Perth agency said: ''We are very proud to be working with Mindspace in promoting positive mental health and wellbeing for both adults and young people within the Perth and Kinross area.  We look forward to following the initiative and are very excited about what might come from this service to assist under 18-year-olds with tools and techniques to manage their mental health, and building both resilience and relationships through sharing their experiences.''