Winemaking diversification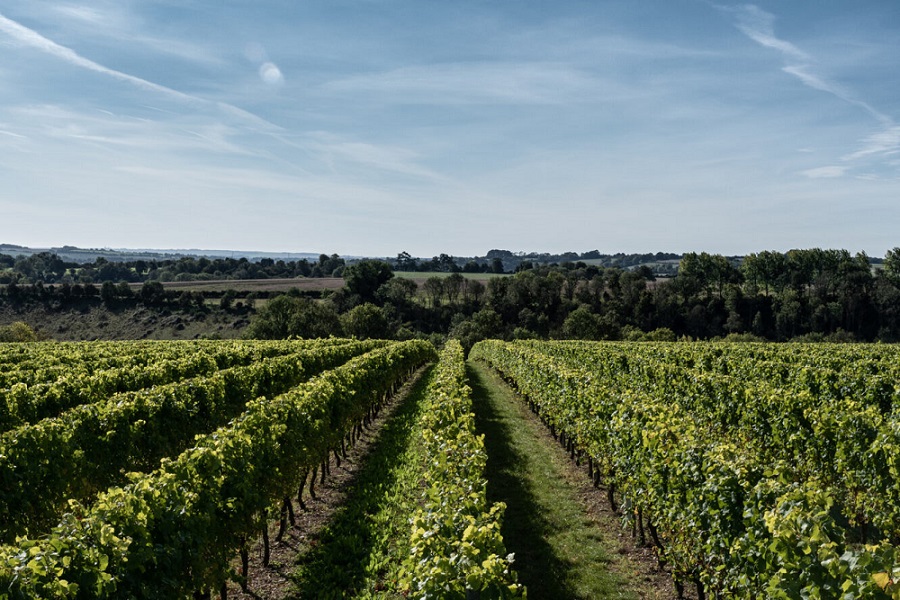 Turning watercress into wine
Farmer Malcolm Isaac started farming with a one-acre plot to grow watercress in Hampshire in 1951.
More than half a century later, when he sold his Vitacress Salads business in 2008, it operated 14 farms in Britain and overseas, and was Europe's leading producer of fresh bagged salads.
Having been so successful with salads, it didn't take Malcolm long to take on a new challenge. In 2009, he ploughed some of the gains from selling the salad business into a totally new farming venture: winemaking. His ambition was to produce some of the very best sparkling wine in England. He bought Exton Park, a 60-acre vineyard planted in Hampshire's South Downs National Park.  
A winery was established in 2011, the same year that Exton produced its first wine. Malcolm, at 95 years old, is now founder owner and has brought on board an experienced team, including chief executive Robin McMillan. 
Robin describes why Exton Park's location was so appealing: "It's about the soil, the climate, the weather, the position, the aspect. It's southeast facing, which is ideal. And, crucially, it's on chalk. The chalk is absolutely fundamental. It's the same geological chalk band that stretches all the way across through to Champagne in France."
All the grapes that go into Exton Park's wines are exclusively from its own vineyard, creating a library of reserve wines. 
But the business has become about so much more than solely wine growing. Last year, it opened its stylish HQ, Exton Hall, which includes a club house, tasting room, and 22-seat private dining space.
The company uses its glamorous hall to host wine tasting tours and offers hospitality, all with this same exclusive philosophy. 
It also offers membership of an exclusive wine club, which as well as access to its finest wines, comes with perks such as access to its head winemaker Corinne Seely, and complimentary cellar space below Exton Hall, for members to store their purchases.
Robin says: "Malcolm has invested significant amounts of money into the business to get us to the point now where we can really take advantage of the amazing foundation that he's built - we want to ensure his legacy and vision for the vineyard continues through.
He adds: "What sets us apart is unashamedly aiming for top of the tree because that's what Malcolm always wanted. From the beginning he wanted to create the best wine in the UK with a global reputation everywhere."
Robin says lots of ambitious English wine growers share that aim. But Malcolm's founding vision makes Exton Park different. "We are a private estate by invitation or appointment only. You're the only ones on the estate. And that's the way we want to keep it."
Another point of difference is that Exton Park prides itself on its approach to environmental sustainability. It's a founding member of the Sustainable Wines of Great Britain scheme. The team have lowered their carbon footprint by generating renewable electricity through solar panels. And they are working hard to develop the biodiversity of their vineyard – with birds, bees, sheep, and wildflowers all playing a part in fertilising and controlling pests.
NFU Mutual has supported this very special project. Robin says: "Our local NFU Mutual agency understand wine producers and have been very supportive of our business. They're always there to help if we need them".
Meanwhile, founder Malcolm still has other farms and a shoot, which has a similar exclusive ethos as Exton Park. He has come a long way since starting with a one-acre plot all those years ago.
NFU Mutual proudly supports the growth of the English and Welsh wine industry, and provides tailored insurance for grape-growers, winemakers and vineyard owners. To find out how NFU Mutual can help with your diversification journey, contact your local agency. Also find out more about NFU Mutual's exclusive partnership with WineGB.