Business Protection
How to protect your business from utility failure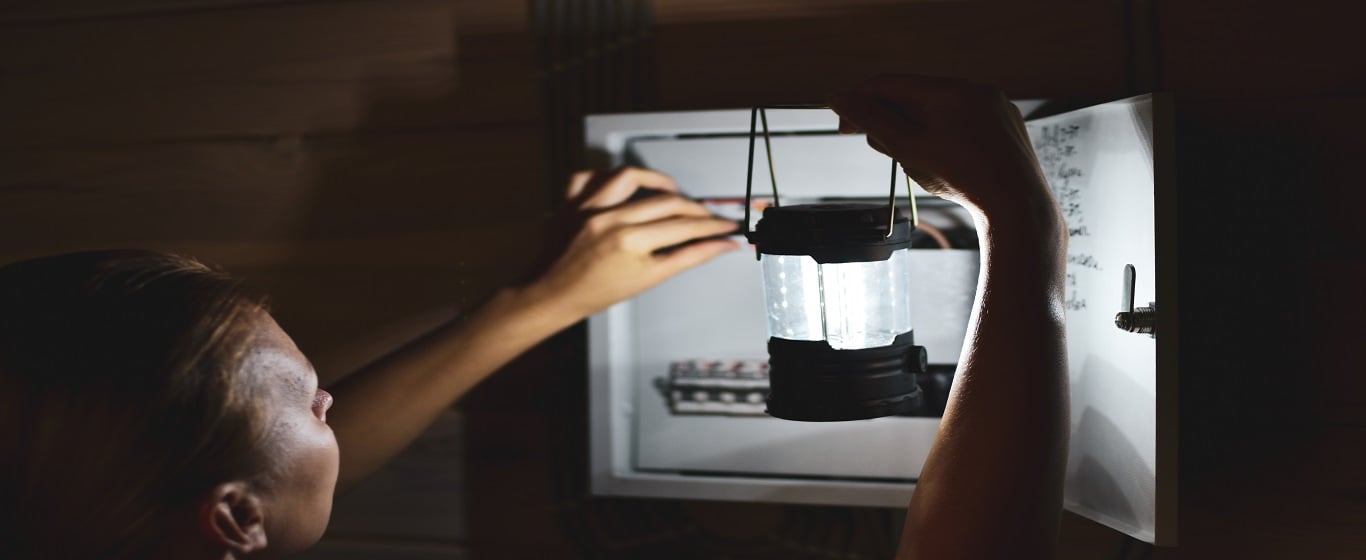 It's easy for businesses to take for granted the basic utilities they depend on day in day out, including electricity, water, gas or the internet.
While minor interruptions and outages are relatively common, prolonged outages thankfully remain rare.
However, both can significantly disrupt your businesses, and in fact power outage and internet failure are two of the most significant risks to address in business continuity plans. 
We have partnered with Inoni, business continuity experts, for a series of articles on business risk and continuity planning aimed at small to medium sized businesses, including how to protect your business from utility failure.
How big is the risk of utility failure?
Unless all your staff can work from home on a sustained basis, and all your IT is in the cloud, sustained loss of a utility service is likely to remain a threat to your business. 
The scale of risk varies widely by industry sector and between individual businesses.  So, it's important to take the time to understand how your business relies on each utility, the protection you have in place, and the implications of a sustained outage.
For continuity risks generally, the biggest consideration is the magnitude of disruption and loss resulting from an outage. However, there are factors dictating the likelihood of an outage occurring, such as historic reliability, nearby construction or demolition works, ongoing changes to utility supply, the physical location of substations and distribution equipment, plus the side-effects of 'big risks' such as flooding due to climate change.
Preparing for an outage
Consider putting in place the following measures so your business is as prepared as possible for an outage:
Ensure your continuity plan addresses each relevant utility disruption scenario
Install uninterrupted power supply (UPS) on critical electrical equipment for safe shutdown
Consider installing or providing hook-up for generator power supply with seamless failover
Consider pre-arranging generator hire
Systematically protect all exposed utility infrastructure, by raising it or constructing a bund flood barrier
Where practical, dual source each critical utility supply and ensure diverse routing as far as possible
Ensure utility provider is aware of business-critical supplies and has your business on a priority reinstatement customer database
Consider working from home capabilities and scenarios for implementing
Consider back-up supply (where possible)
Check and if necessary, amplify mobile phone signal to support internet access
Document safe and optimum power-down and restart sequences, with recalibration if needed
Ensure a regular maintenance schedule is in place with critical equipment suppliers.
Dealing with a failure
Your plans should include at least the following considerations to deal with utility failure:
Automatic failover to automatic backup supply, if available, plus notification or alarm
Safely close down UPS-supported plant and equipment before battery backup expires
Switch off and disconnect all devices to protect against power surge on restoration
Invoke contract or otherwise hire a generator (provided hook-up is installed and tested)
Contact and alert your utility supplier, and obtain an estimated time to resumption of supply
Provide secure essential web access via authorised 4/5G mobile devices
Consider longer term recovery strategies such as outsourcing.
These steps should be detailed in your Business Continuity Plan and each tactic reviewed and tested regularly to ensure effectiveness.
That way you can be rest assured that your business is as prepared as it can be.
We are working together with Inoni to bring you insight into resilience, risk and continuity planning to help make your business stronger. If you feel your business would benefit from specialist support to develop your Business Continuity Plan, please send an email to our partners Inoni, who can explain the services they offer.
If you feel you need support with your Business Insurance needs, please get in touch with your local NFU Mutual agency office.