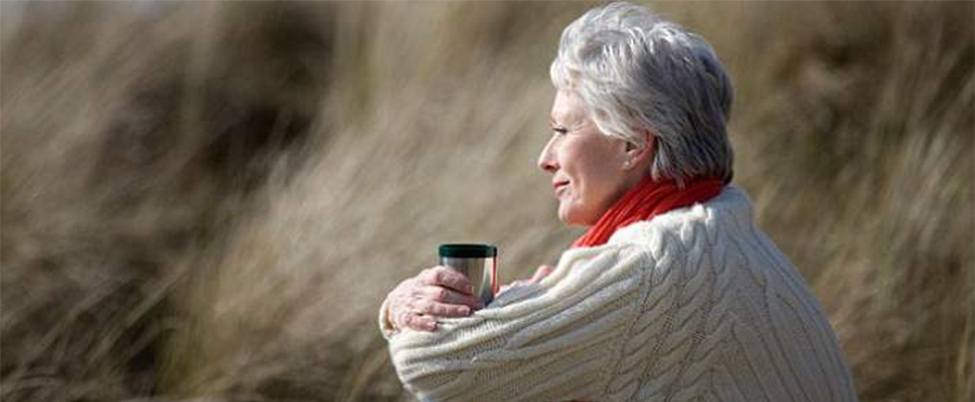 Press release
20th Sept 2021
Half of people over 55 still working aren't saving into a pension
You can still build up substantial pots starting in your 50s or 60s
Flexible withdrawals and tax relief make it attractive investment
Savers in their 50s and 60s are being reminded that it's never too late to start saving for retirement and that pensions remain one of the best ways to do it.
Only half of people over 55 who aren't retired are saving into a private pension but it can be relatively quick to build up a substantial pot. (1)
Assuming annual growth of 4% after fees, a basic rate taxpayer who invested £200 per month (£250 after tax relief) into their pension at the age of 50 would have a pot over £61,000 by the time they were 65. If they were able to invest £400 per month (£500 after tax relief) their pot would be over £122,000.
Higher-rate taxpayers could claim back additional tax relief on their contributions, meaning the net cost could be £150 and £300 respectively, depending on how much tax they pay at the 40% rate.
What's more, pension flexibilities currently allow money to be taken out of pensions from age 55.
Size of pension pot aged 65 assuming 4% annual growth after fees
| | | | | |
| --- | --- | --- | --- | --- |
| Start Age | £250pm | £500pm | £10,000 lump sum | £10k lump sum and £500pm |
| 50 | £61,364 | £122,729 | £18,009 | £140,738 |
| 55 | £36,794 | £73,588 | £14,802 | £88,391 |
| 60 | £16,599 | £33,198 | £12,167 | £45,364 |

Sean McCann, Chartered Financial Planner at NFU Mutual, said: "Many people in their 50s and 60s have more money available often as a result of paying off a mortgage, receiving an inheritance or reaching peak earnings in their career.
"Although some people in this age group think they've left it too late to invest in pensions, the flexibilities and tax relief available make pensions one of the most attractive investment options available.
"The fact that you can take money out from age 55 means that once you reach your 50s and 60s you don't need to lock your money away for decades to benefit from the tax advantages.
"Pensions funds can also be left free of inheritance tax in most cases. Many customers continue to invest up to age 75 in order to create a fund they can leave to their children and grandchildren, in the knowledge that they can access it during their lifetime should they need to."
How tax relief works
Pension contributions benefit from tax relief at source. For every £80 paid in, HMRC add £20. This is the case even if the investor is a non-taxpayer.
If someone is a 40% taxpayer they can claim up to an additional £20 via their tax return, meaning they can create a £100 pension investment for as little as £60. The amount of higher rate tax relief available depends on the individual's level of earnings.
If an investor is a higher rate taxpayer when they put the money in and a basic rate taxpayer when they take money out of their pension, the benefits can be significant.
EXAMPLE: A higher rate taxpayer may be able to create a fund of £10,000 at a net cost to them of £6,000. If they are a basic rate taxpayer when they take the benefits (assuming the tax rules and the fund value don't change) they could take 25% (£2,500 tax free) and pay 20% tax on the remaining £7,500 (£1,500), giving them £8,500 for a net cost of £6,000. A return of 41.6% through tax relief alone.
It's important to remember that tax and pension rules might change and that fund values may go up and down.
-ends-
Notes to editors
(1) 51% of people over 55 and not retired are contributing to a pension, according to the FCA's Financial Lives survey published this year
Financial Lives 2020 survey: the impact of coronavirus (fca.org.uk)
For more information please contact:
Matt Wilson
Senior Press Officer
matt_wilson@nfumutual.co.uk
07890 255381
Find more of our press releases at the NFU Mutual Media Centre: www.nfumutual.co.uk/media-centre
About NFU Mutual: NFU Mutual offers a wide range of products, including general insurance, life, pensions, and investments. These products and services are delivered through our network of NFU Mutual Agent offices, as well as through our direct sales and service centres. With over 300 local businesses located in rural towns and villages throughout the UK, NFU Mutual has become part of the fabric of rural life and remains committed to serving the needs of our members nationwide.
NFU Mutual is proud to deliver more than simply insurance. Making farming safer, supporting rural initiatives across the UK and helping to look after the environment are just some of the ways we do that. To find out more about everything we do to support our communities, visit https://www.nfumutual.co.uk/about-us/responsible-business