With over 100 years supporting the farming community we've seen a lot of change so we understand the importance of diversification to the farming industry.
How has Coronavirus affected the glamping and camping industry?
Our trusted partner Canopy give their thoughts on how the industry has been affected:
Impacts for glamping businesses during Coronavirus [PDF: 1.7MB]
If you're now re-opening and managing your site during the pandemic, here's some advice from Canopy to get your started safely:
Guide to re-opening and managing with confidence [PDF: 710KB]
2020 Diversification Report
Our 2020 Diversification Report features the latest trends, insights and case studies to help UK farmers explore opportunities for the future, and is informed by our recent survey. Alongside the 2020 Diversification Report we have launched a new diversification episode of the Ahead Of The Field podcast, which you can listen to below.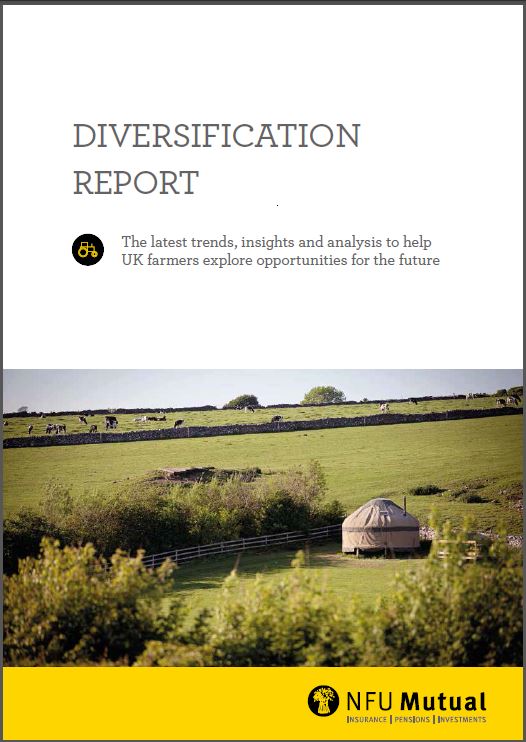 Download a copy of our 2020 Diversification report [PDF: 638KB]
Would you like us to send you a copy of our Diversification report?
Diversification reports will arrive within 5-7 days of your order.
Would you like us to e mail you a copy of our Diversification report?
Diversification Podcasts
Diversifying as a weddings venue at Quantock Lakes
Find out how a farming family turned their fortunes around by diversifying into the wedding industry. Will talks to sister and brother Naomi and Andrew about the difficult decisions they needed to take and then how they've been able to grow there business.
To listen to more of our podcasts, head over to our Ahead of the Field podcast page.
Our Farm Select policy can cover a wide range of diversified businesses, and your local Agent is on hand to discuss whether diversification is for you.
Key Consideration to Diversification
Why you want to diversify
The implications on your time, your core farm business activities, cashflow, staffing, potential liabilities etc.
Information about skills, resources and market conditions that you have gained from other local farmers who have diversified
How much the diversified business will cost to set up
How you will finance it
How profitable it will be
How to market it
Legal requirements, tax and national insurance issues.