Farm Insurance
Cheese making diversification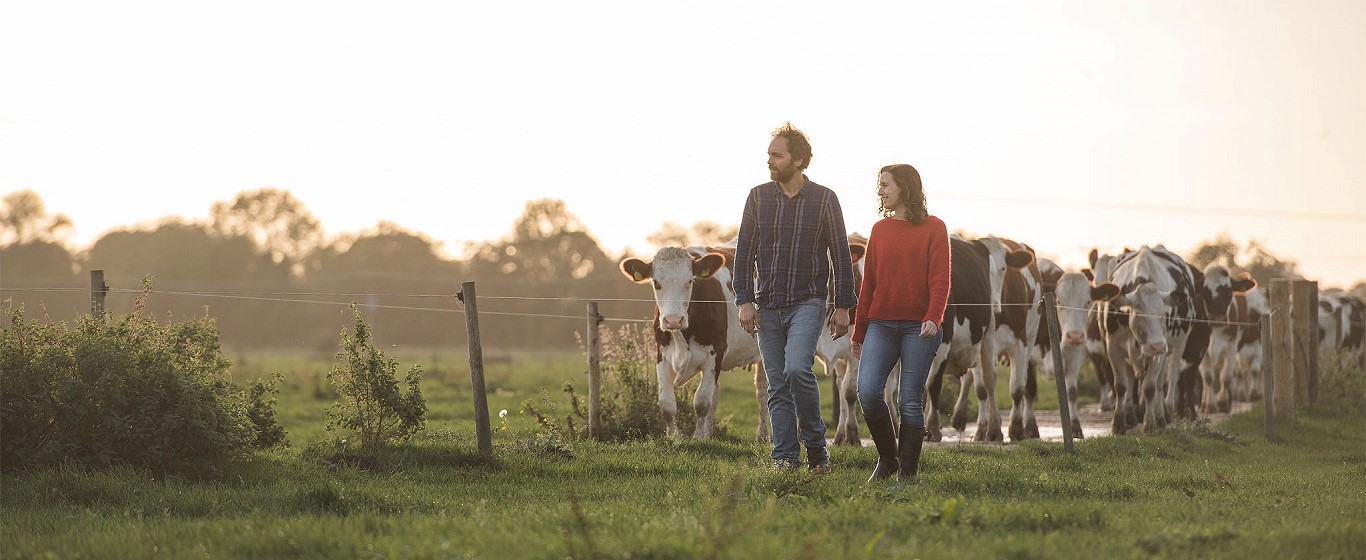 Cheese lovers and chefs in the UK and beyond have savoured the Baron Bigod artisan brie produced by Suffolk's Fen Farm Dairy. 
But they may not appreciate the humble beginnings of the traditional raw milk Brie‑de‑Meaux style cheese, which Jonny Crickmore, the third generation of his family to farm at Fen Farm, says is the only one of its type produced in the UK.
Jonny and wife Dulcie's first foray into selling the farm's products directly began in 2011 when they bought a small garden shed. "We started on a very small scale, selling raw milk straight from our cows each day in a shed we put by the side of the road. This was to generate a little extra income," Jonny explains.
He adds: "But the milk was getting stolen, so we decided to buy a vending machine. We found one in Italy. No one had a raw milk vending machine in the UK at the time, so we got lots of interest in the press. We ended up selling raw milk vending machines ourselves as a result."
Appreciating the benefits of selling directly to customers, Jonny says: "There were only a couple of cheesemakers in East Anglia, and nobody in the UK making raw milk brie. There was a huge opportunity." 
But, recognising they needed help to get started, Jonny and Dulcie sought advice from other artisan cheese makers: "We found out who was making the best artisan cheese. We just phoned up and asked if we could go and see them. They all said yes."
Cheese making on Fen Farm started in 2013 and before long, became the farm's biggest source of income. Their artisan cheeses now grace plates in the UK, Europe, Middle East and Asia.
Jonny stresses that such a major diversification entails a very different mindset and developing a lot of new skills. "I'm still a farmer, that's what I love doing most. But your role does change", he says. "You need to develop an understanding of business; how to build a team of people, infrastructure, sales, marketing and HR. Growing the business is rewarding, but challenging and we couldn't do it if we didn't have those other things in place."
Fen Farm benefited greatly from using a business coach, Jonny explains. "It's good to have somebody who has been there and done that and can provide a different point of view." 
He says that NFU Mutual have also been a big help over the years. "They've been very supportive of our business. They've got a farming background and understand where you're coming from."
The Crickmores are now on a mission to become totally energy independent. "Our ambition is to become more sustainable, to rely 100% on our own electricity and to lower our carbon footprint. There's nothing better than being able to grow food to feed your own animals, which create milk to make cheese from, all on the same site."
To find out how we can help with your diversification journey, contact your local agency office.